Parks On Palmer Ranch
The local parks, trails and recreational facilities contribute to the active lifestyle and family-friendly communities that make up Palmer Ranch. Listed below are some of the available amenities.
LEGACY TRAIL
The Legacy Trail is the largest public recreation project ever constructed in the area. Totaling nearly 12.5 miles in length, the trail runs from just south of the city of Sarasota to Venice following the former CSX railroad corridor. The Legacy Trail is the backbone of network of trails planned in Sarasota County. The trail head, of this linear park which bisects Palmer Ranch, is located off McIntosh Road. Legacy Trail is open from dawn to dusk with the rules for using the trail posted at various locations.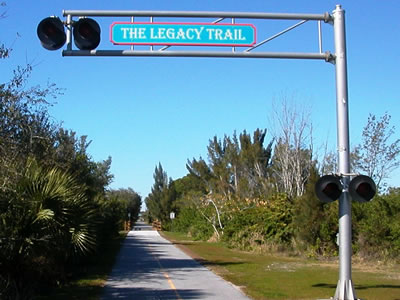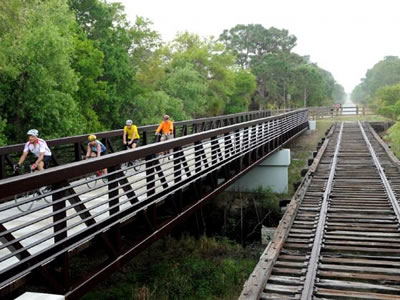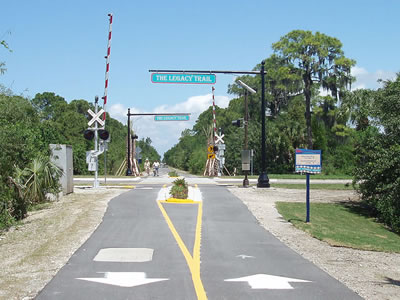 POTTER PARK
Potter Park is a beautiful 37-acre neighborhood park conveniently located on Palmer Ranch. Potter Park is a neighbor to the Evalyn Sadlier Jones YMCA and shares a unique partnership in that a variety of recreational opportunities are available in one location. Picnic pavilion with grill Large gazebo with grill. Open-area picnic tables Shaded playground Outdoor basketball courts 4 lighted tennis courts Open play field Restrooms Nature & Recreation trails.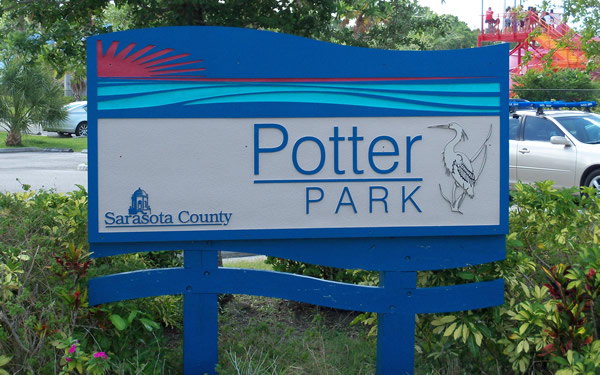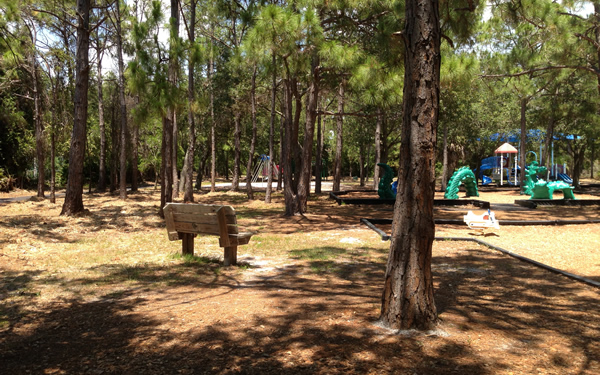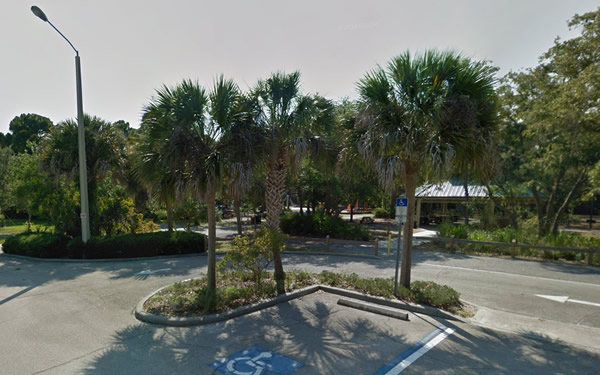 CULVERHOUSE NATURE PARK AND COMMUNITY GARDEN
Sarasota County accepted the donation of a conservation easement from Palmer Ranch Holdings. The conservation easement of Parcel B-10 is an 82-acre site located adjacent to the northern extent of the Legacy Trail. The conservation easement was donated for the purpose of preservation and protection of the property, allowing for outdoor recreation and educational opportunities consistent with the conservation purposes. Permitted uses include recreational improvements on a portion of the property and development of "Nature Park Facilities." Other permitted uses include agricultural uses, access roads, trails and parking areas.

STONEYBROOK NATURE TRAIL
A one mile, eight foot wide, concrete trail that meanders through a natural Florida setting running parallel to Central Sarasota Parkway. The benches are great for bird watching plus easy to read, interpretive and informational signage.